Teaching and international competitions: objectives, methods and experiences
Simona Colajanni

University of Palermo
Keywords:
international design competition, teaching, sustainable development
Abstract
The paper presents, in a wider European panorama about methodologies used for university teaching inside the schools of Engineering and Architecture, the outcomes of a collaboration started in 2005 between the Polytechnic of Milano – Lecco Regional Campus and the University of Palermo which has as its object the participation of teachers and students coming from European and Asian Universities to an International Competition of Sustainable Design. The issues developed during this decade of collaboration had constituted an opportunity to involve the debate, currently underway, about Architectural-Engineering which, in recent years, is experiencing a profound crisis by the professional market with particular attention to the Southern one.
Downloads
References
Barth, M. et alii (2007), "Developing Key Competencies for Sustainable Development in Higher Education", in International Journal of Sustainability in Higher Education, vol. 8, n. 4, pp. 416-430.
Colajanni, S. and De Vecchi, A. (2017), "Evaluation of innovative thermal insulation systems for a sustainable envelope", in TEMA, vol. 3, n. 1. pp. 24-34.
De Vecchi, A. and Colajanni, S. (ed.) (2006), "Architettura contemporanea nel tessuto storico di Palermo: premio Compasso Volante-Gruppo Insieme", in Atti della mostra convegno, Palermo 13-14 gennaio 2006, Dipartimento di Progetto e Costruzione Edilizia, Palermo.
De Vecchi, A., Colajanni, S. and Sanfilippo, E. (2014), "Palermo University and Compasso Volante", in NICHE – Mook 01 – Architecture-Design-Education-International Exchange, pp. 90-93.
De Vecchi, A., Colajanni, S., Licalsi, L. A., Sanfilippo, E., Di Salvo, M. and D'Araio, A. (2016), "A Passive Systems For Buildings Indoor Comfort", in Housing Sustainability and Innovation for the Future, Atti del 41th IAHS Congress, 13-16 Settembre 2016, Albufeira Algarve, Portogallo, ITeCons Coimbra, pp. 1-10.
De Vecchi, A., Colajanni, S., Lanza Volpe, A., Noto, M. and Palermo, A. (2013), "Evaluation of the Thermodynamic Performance of the Traditional Passive Systems", in Journal of Energy and Power Engineering, vol. 7, n. 5, pp. 850-857.
De Vecchi, A., Colajanni, S., Sanfilippo, E., Licalsi, L. A. D'Araio, A. and Di Salvo, M. (2015), "Software for the heat flow evaluation of the nearly-zero houses", in Zero Energy Mass Custom Home, Atti del ZEMCH International Conference, 22-25 Settembre 2015, Lecce, Ordine degli Architetti Pianificatori Paesaggisti della Provincia di Bari, pp. 269-278.
Imperadori, M. (2006), La progettazione con la tecnologia stratificata a secco – Realizzazioni innovative, linee guida e prodotti per una meccanica dell'architettura sostenibile, il Sole 24 Ore.
Imperadori, M. and Brasca, M. (eds) (2009), Compasso Volante – Dieci anni…. insieme, Polipress, Politecnico di Milano, Milano.
Kos, J. R. and Souza, B. M. D. (2014), "Educating home users through a solar house: The Ekó House experience", in Energy and Buildings, vol. 83, pp. 181-185.
McCarthy, T. J. (2015, III ed.), "Australasian students shine on the world stage", in Engineering your future: An Australasian Guide, D. Dowling, Wiley, Sydney, pp. 129-132.
Vega Sánchez, S. and Rodriguez Ubiñas, E. (2014), "Science behind and beyond the solar decathlon Europe 2012 competition", in Energy and Buildings, vol. 83, pp. 1-2.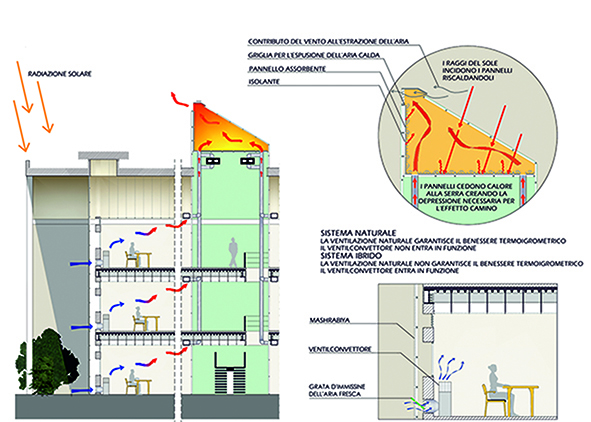 How to Cite
Colajanni, S. (2018) "Teaching and international competitions: objectives, methods and experiences", AGATHÓN | International Journal of Architecture, Art and Design, 3(online), pp. 99-106. doi: 10.19229/2464-9309/3142018.
Section
Architecture | Essays & Viewpoint
This Journal is published under Creative Commons Attribution Licence 4.0 (CC-BY).




License scheme | Legal code

This License allows anyone to:
Share: copy and redistribute the material in any medium or format.
Adapt: remix, transform, and build upon the material for any purpose, even commercially.

Under the following terms
Attribution: Users must give appropriate credit, provide a link to the license, and indicate if changes were made; users may do so in any reasonable manner, but not in any way that suggests the licensor endorses them or their use.
No additional restrictions: Users may not apply legal terms or technological measures that legally restrict others from doing anything the license permits.

Notices
Users do not have to comply with the license for elements of the material in the public domain or where your use is permitted by an applicable exception or limitation.
No warranties are given. The license may not give users all of the permissions necessary for their intended use. For example, other rights such as publicity, privacy, or moral rights may limit how you use the material.