From Louis Kahn to Rhino Vaults: the structural matrix of architectonic forms
Keywords:
interdisciplinarity, radical teaching, conjectural redesign, parametric design, conception
Abstract
The mismatch between the profiles of graduates and profiles required by the labour market has led the Politecnico di Torino to experiment with new forms of project's teaching able to train professionals with markedly interdisciplinary profiles. Master's Degree Programme Architecture Construction City gives shape to this interdisciplinary approach through the design units, which coordinate two to four disciplines around a single project. The experience of the Design Unit Architecture and Structural Forms is presented here as an example of this approach to the project through the recognition of the interrelation between the architectural and structural types and the coordinated use of physical and virtual models as a teaching tool.
Downloads
Download data is not yet available.
Article Metrics Graph
References
Alexander, C., Ishikawa, S. and Silverstein, M. (1977), A Pattern Language – Towns, Buildings, Construction, OUP, USA.
Barosio, M., Grignolo, R., Ramello, M. and Rosso, A. (2015), 4+1 punti dell'architettura – Istruzioni per studenti moderni, Celid, Torino.
Bates, D., Mitsogianni, V. and Ramirez-Lovering, D. (eds) (2016), Studio Futures – Changing Trajectories in Architectural Education, Oro Editions, Novato, California.
Bernstein, J. H. (2015), "Transdisciplinarity: A review of its origins, development, and current issues", in Journal of Research Practice, vol. 11, issue 1, Article R1.
Block, P. (2009), Thrust Network Analysis. Exploring Three-dimensional Equilibrium, Massachusetts Institute of Technology.
Cotantino, T. et alii (2010), "An Interdisciplinary Design Studio: How Can Art and Engineering Collaborate to Increase Students' Creativity?", in Art Education, vol. 63, issue 2, pp. 49-53.
Frank, C. and Pedretti, B. (eds) (2013), L'architetto generalista, Mendrisio Academy Press, Mendrisio.
Froud, D. and Harriss, H. (eds) (2015), Radical Pedagogies – Architectural Education and the British Tradition, RIBA publishing, London.
Grover, R., Emmitt, S. and Copping, A. (2017), "The typological learning framework: the application of structured precedent design knowledge in the architectural design studio", in International Journal of Technology and Design Education, pp. 1-20.
Kasyanov, N. (2016), "The evolution of architectural morphogenesis at the beginning of XXI century in the context of scientific advance", in Procedia Engineering, vol. 153, pp. 266-270.
Law, N. et alii (2017), "A Pattern Language Based Learning Design Studio for an Analytics Informed Inter-Professional Design Community", in Interaction Design and Architecture(s) Journal – IxD&A, n. 33, pp. 92-112.
Morales, M. (2017), "Creating the Transdisciplinary Individual: Guiding Principles Rooted in Studio Pedagogy", in Journal of Interdisciplinary Studies in Education, vol. 6, n. 1.
Muratori, S. (1960), Studi per una operante storia urbana di Venezia, Istituto poligrafico, Roma.
Rossi, A., Consolascio, E. and Bosshard, M. (1986), La costruzione del territorio - uno studio sul Canton Ticino, CLUP, Milano.
Spiller, N. and Clear, N. (eds) (2014), Educating architects – How tomorrow's practitioners will learn today, Thames and Hudson, London.
Torroja, E. (1966), La concezione strutturale – logica ed intuito nella ideazione delle forme, UTET, Torino.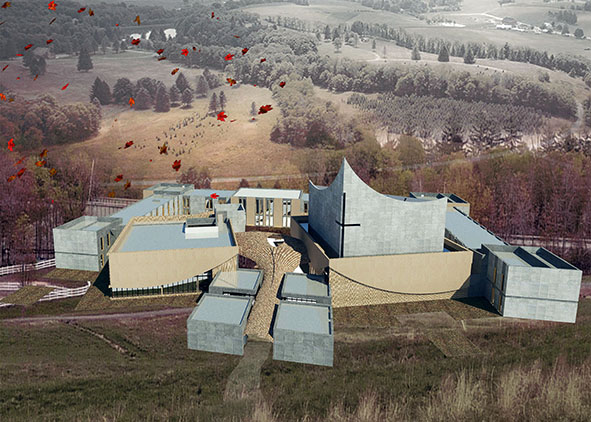 Downloads
How to Cite
Barosio, M. and Rolando, L. (2018) "From Louis Kahn to Rhino Vaults: the structural matrix of architectonic forms", AGATHÓN | International Journal of Architecture, Art and Design, 3(online), pp. 141–148. doi: 10.19229/2464-9309/3192018.
Section
Architecture | Research & Experimentation
License
This Journal is published under Creative Commons Attribution Licence 4.0 (CC-BY).




License scheme | Legal code

This License allows anyone to:
Share: copy and redistribute the material in any medium or format.
Adapt: remix, transform, and build upon the material for any purpose, even commercially.

Under the following terms
Attribution: Users must give appropriate credit, provide a link to the license, and indicate if changes were made; users may do so in any reasonable manner, but not in any way that suggests the licensor endorses them or their use.
No additional restrictions: Users may not apply legal terms or technological measures that legally restrict others from doing anything the license permits.

Notices
Users do not have to comply with the license for elements of the material in the public domain or where your use is permitted by an applicable exception or limitation.
No warranties are given. The license may not give users all of the permissions necessary for their intended use. For example, other rights such as publicity, privacy, or moral rights may limit how you use the material.