Matter generates the idea: experiments in the architectural education
Keywords:
architectural education, architectural technology, creative process, problem solving, learning by doing
Abstract
The educational experiments mentioned below are aimed at demonstrating how matter, technique and technology can play their role in the architectural design as main elements of inspiration and development. These elements do not constitute a feared limitation to the designer's creative freedom, also favoring the integration of scientific and technical training (at least for what learned in the early years) with design idea. The focus on materials as possible generators of ideas seems to be a good method to acquire the awareness of the responsibility for design action, since this is a problem-solving activity and not a free, 'creative' and uncontrolled activity.
Downloads
Download data is not yet available.
Article Metrics Graph
References
Doan, P. (2017), "Constructive play", in 33rd National Conference on the Beginning Design Student, Salt Lake City, Utah (USA), March 9-11, 2017, pp. 82-86.
Folkmann, M. N. (2014), "Unknown Positions of Imagination in Design", in Design Issues, vol. 30, issue 4, pp. 6-19.
Frampton, K. (1995, 2007 ed.), Tettonica e architettura – poetica della forma architettonica nel XIX e XX secolo, Skira Editore, Milano.
Handa, R. (1995), "Learning by Doing vs. Learning by Examining How Others Do: Validity of Case Study Approach to Design Teaching", in 12th National Conference of Teaching Beginning Design, Fayetteville (USA).
Kratzner, D. (1997), "The Practical as Instrument for Technological Imagination", in Journal of Architectural Education, 51, pp. 32-36.
Lawson, B. (1997), How Designers Think – The Design Process Demystified, Architectural Press, Elsevier.
Nazarian, S. (2014), "The Living Wall: An Innovation in the Education of an Architect", in Papanikos, G. T. (ed.), Architecture Abstracts, 4th Annual International Conference on Architecture, Athens, Greece, July 7-10, 2014, Athens Institute for Education and Research (ATINER), Athens, p. 128.
Novi, F. (ed.) (2018), La didattica della tecnologia tra università e impresa, Edicom Edizioni, Monfalcone.
Novi, F. (2016), "Laboratorio di costruzione dell'architettura – Finalità e metodo", in Giachetta, A., Novi, F., Pallecchi, S. and Rava, P. (eds), Idee per Policastro – Arch_Lab: laboratori congiunti di Archeologia e Architettura, All'Insegna del Giglio, Sesto Fiorentino (FI), pp. 49-51.
O'Bryan, M. (2017), "Guided Visualisation Pedagogy: The Information Model Approach to Beginning Design", in 33rd National Conference on the Beginning Design Student, Salt Lake City, Utah (USA), March 9-11, 2017, pp. 312-319.
Ockman, J. (2012) (ed.), Architecture School – Three Centuries of Educating Architects in North America, MIT Press, Cambridge.
Pallasmaa, J. (2011), Lampi di pensiero – fenomenologia della percezione in architettura, Pendragon, Bologna.
Raiteri, R. (2014), Progettare progettisti – Un paradigma della formazione contemporanea, Quodlibet Studio, Macerata.
Temkin, A. and Smith, S. (2002), "Assemblies: full scale construction in the freshman design sequence", in 18th National Conference on the Beginning Design Student, Portland, Oregon (USA), March 14-16, 2002, pp. 75-80.
Wang, J. T. (2015), "To Make or to Create? What Should Students of Design be Taught?", in Design Issues, vol. 31, issue 3, pp. 3-15.
Wetzel, C. (2012), "Integrating Structures and Design in the First-Year Studio", in Journal of Architectural Education, vol. 66, issue 1, pp. 107-114.
Wood, A. (2006), "Demystifying Construction", in Architectural Engineering and Design Management, n. 2, pp. 5-18.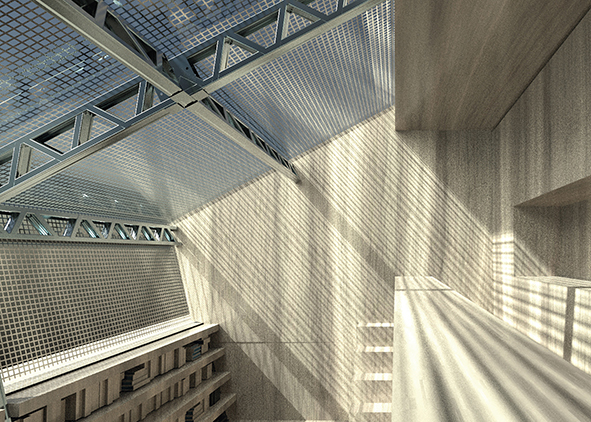 Downloads
How to Cite
Novi, F., Giachetta, A. and Piccardo, C. (2018) "Matter generates the idea: experiments in the architectural education", AGATHÓN | International Journal of Architecture, Art and Design, 3(online), pp. 71–76. doi: 10.19229/2464-9309/3102018.
Section
Architecture | Essays & Viewpoint
License
This Journal is published under Creative Commons Attribution Licence 4.0 (CC-BY).




License scheme | Legal code

This License allows anyone to:
Share: copy and redistribute the material in any medium or format.
Adapt: remix, transform, and build upon the material for any purpose, even commercially.

Under the following terms
Attribution: Users must give appropriate credit, provide a link to the license, and indicate if changes were made; users may do so in any reasonable manner, but not in any way that suggests the licensor endorses them or their use.
No additional restrictions: Users may not apply legal terms or technological measures that legally restrict others from doing anything the license permits.

Notices
Users do not have to comply with the license for elements of the material in the public domain or where your use is permitted by an applicable exception or limitation.
No warranties are given. The license may not give users all of the permissions necessary for their intended use. For example, other rights such as publicity, privacy, or moral rights may limit how you use the material.