Macro phenomena vs micro responses. Multiscale approaches in the dynamic relationship between envelope and context
Keywords:
multiscalarity, macro-micro, dynamic envelopes, adaptivity, climate change
Abstract
The current scenario, crossed by contrasting flows where emergencies and development trends often coexist and increase gaps, highlights the need to 'move' from the change phase to the phase of change. On many fronts, it is evident that this need is determining an acceleration towards a transformation that has concrete Renaissance characteristics. An example is the use of the 'multiscalar vision' in research as a useful criterion for understanding phenomena, both material and immaterial. The contribution addresses the relationships between buildings and their contexts, assuming at the macro scale the stresses that phenomena, such as climate, 'impose' on the envelopes and, at the micro scale, the new qualitative and performance responses of envelope systems – innovative and not – that today characterize the panorama of contemporary architecture.
Downloads
Download data is not yet available.
Article Metrics Graph
References
ARUP (2015), City Resilience Framework, Rockefeller Foundation. [Online] Available at: www.rockefellerfoundation.org/wp-content/uploads/City-Resilience-Framework-2015.pdf [Accessed 22 April 2020].
Benyus, J. M. (2009), Biomimicry – Innovation Inspired by Nature, 4th ed., Harper Collins Perennial, New York.
Bevilacqua, C. (2009), "Spatial Planning e Multiscalarità. I nuovi paradigmi dell'urbanistica contemporanea", in Strill, newspaper online, 15 September 2009. [Online] Available at: www.strill.it/rubriche/nuova-urbanistica-mediterranea/2009/09/spatial-planning-e-multiscalarita-i-nuovi-paradigmi-dellurbanistica-contemporanea/ [Accessed 22 April 2020].
Cominelli, S. (2017), Sostenibilità ambientale delle strutture alberghiere. [Online] Available at: sostenibilitaambientaledellestrutturealberghiere. wordpress.com/2017/05/29/progettazione-architettonica-per-la-sostenibilita/ [Accessed 22 April 2020].
Deleuze G. (2000), "Da che cosa si riconosce lo strutturalismo?", in Fabbri, P. and Marrone, G. (eds), Semiotica in nuce – Volume I – I fondamenti e l'epistemologia strutturale, Roma, Meltemi, pp. 91‐110.
Hassler, U. and Kohler, N. (2014), "Resilience in the built environment", in Building Research & Information, vol. 42, issue 2, pp. 119-129. [Online] Available at: doi.org/10.1080/09613218.2014.873593 [Accessed 22 April 2020].
Lucarelli, M. T. (2018), "Verso una nuova centralità ecologica dell'ambiente costruito", in Eco Web Town, n. 18, vol. II, pp. 7-12. [Online] Available at: www.ecowebtown.it/n_18/pdf/18_02.pdf [Accessed 22 April 2020].
Milardi, M. (2018), "Adaptive Models for the Energy Efficiency of Building Envelopes", in Journal of Technology Innovations in Renewable Energy, vol. 6, n. 4, pp. 108-117.
Muzzarelli, A. (2016), "GIS e strumenti innovativi dell'analisi del territorio", in Ingenio | Informazione tecnica e progettuale, 21 January 2016. [Online] Available at: www.ingenio-web.it/5241-gis-e-strumenti-innovativi-dellanalisi-del-territorio [Accessed 22 April 2020].
Russo, M. (2015), "Multiscalarità – Dimensioni e spazi della contemporaneità", in Archivio di Studi Urbani e Regionali, n. 113, pp. 5-22. [Online] Available at: www.francoangeli.it/Area_RivistePDF/getArticolo. ashx?idArticolo=54705 [Accessed 2nd May 2020].
Vv. Aa. (2018), Advanced Building Skins – Proceedings of the 13th Conference on Advanced Building Skins 1-2 October 2018, Bern, Switzerland, Advanced Building Skins GmbH, Wilen.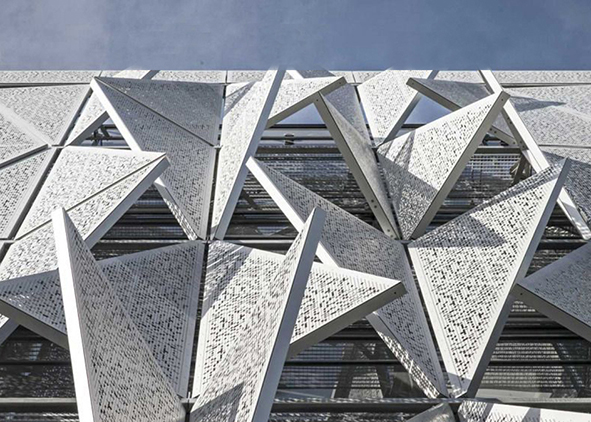 Downloads
How to Cite
Lucarelli, M. T., Milardi, M., Mandaglio, M. and Musarella, C. C. (2020) "Macro phenomena vs micro responses. Multiscale approaches in the dynamic relationship between envelope and context", AGATHÓN | International Journal of Architecture, Art and Design, 7(online), pp. 26–33. doi: 10.19229/2464-9309/732020.
License
This Journal is published under Creative Commons Attribution Licence 4.0 (CC-BY).




License scheme | Legal code

This License allows anyone to:
Share: copy and redistribute the material in any medium or format.
Adapt: remix, transform, and build upon the material for any purpose, even commercially.

Under the following terms
Attribution: Users must give appropriate credit, provide a link to the license, and indicate if changes were made; users may do so in any reasonable manner, but not in any way that suggests the licensor endorses them or their use.
No additional restrictions: Users may not apply legal terms or technological measures that legally restrict others from doing anything the license permits.

Notices
Users do not have to comply with the license for elements of the material in the public domain or where your use is permitted by an applicable exception or limitation.
No warranties are given. The license may not give users all of the permissions necessary for their intended use. For example, other rights such as publicity, privacy, or moral rights may limit how you use the material.