Resilient Design. A synoptic framework
Keywords:
resilient design, sustainable design, systemic design, design by components, design culture
Abstract
Design, the planning discipline targeted at products, services, and processes, has developed, in recent years, behaviours that are more aware of increasingly rapid changes, which concern both the models of production and consumption and those that regulate ecosystems – composed of individuals and communities. It acts to benefit 'sustainability' and 'resilience' on different scales and in multiple sectors, thanks also to its own identity, which distinguishes it as a kind of knowledge that connects humanities and technologies. It has learned to plan for what can place the system in crisis, developing collaborative actions to adapt to the internal causes such as exceeding the limits of development, migration, ageing, as well as mitigation regarding those external causes, such as natural disasters, even if these often depend on the first causes. This essay is intended to provide a wide panorama, almost a synoptic framework, of the contribution that Design can offer society in terms of 'resistance' and 'resilience', also considering critical events as an opportunity to evolve its orientations and practices.
Downloads
Download data is not yet available.
Article Metrics Graph
References
Bistagnino, L. (2016), Systemic Design – Designing the production and environmental sustainability, 2nd edition, e-book, Slow Food, Bra.
Bistagnino, L. (2008), Il guscio esterno visto dall'interno | The outside shell seen from the inside, CEA, Milano.
Capra, F. (1996), The Web of Life – A new scientific understanding of living systems, Anchor Books, New York.
Germak, C. (ed.) (2008), Uomo al centro del progetto – Design per un nuovo umanesimo | Man at the Centre of the Project – Design for a New Humanism, Umberto Allemandi & C., Torino.
Haimes, Y. Y. (2009), "On the definition of resilience in systems", in Risk Analysis, vol. 29, n. 4, pp. 498-501. [Online] Available at: doi.org/10.1111/j.1539-6924.2009.01216.x [Accessed 1st December 2019].
Haug, A. (2016), "Design of Resilient Consumer Products", in Lloyd, P. and Bohemia, E. (eds), Proceedings of DRS2016 – Design + Research + Society – Future-Focused Thinking, vol. 10, the Design Research Society, London, pp. 3873-3888. [Online] Available at: www.drs2016.org/proceedings [Accessed 1st December 2019].
Lanzavecchia, C. (2012), Il fare ecologico [nuova edizione aggiornata da Tamborrini, P. and Barbero, S.], Edizioni Ambiente, Milano.
Lilly, B. W. and Gill, C. (2006), "The Challenge of Sustainability: Designing for Resilience", in Rothbucher, B., Kolar, M., Ion, W. and Clarke, A. (eds), Proceedings of E&DPE 2006, the 8th International Conference on Engineering and Product Design Education, 7-8 September 2006, Salzburg, Austria, pp. 233-238. [Online] Available at: www.designsociety.org/publication/24303/DS+38%3A+Proceedings+of+E%26 DPE+2006%2C+the+8th+International+Conference+on+Engineering+and+ Product+Design+Education%2C+Salzburg%2C+Austria%2C+07.-08.09.2006 [Accessed 1st December 2019].
Lotti, G. (1998), Il progetto possibile – Verso una nuova etica del design, Edicom Edizioni, Monfalcone (GO).
Manzini, E. (2015), Design, When Everybody Designs – An Introduction for Social Innovation, MITpress, Cambridge (US).
Mascitti, J. (2018), Bio-inspired Design – Le prospettive di un Design per la sostenibilità ambientale guidata dalla natura, Altralinea, Firenze.
Papanek, V. (1985), Design for the Real World – Human ecology and social change, Academy Chicago Publisher, Chicago.
Ryan, A. J. (2014), "A Framework for Systemic Design", in FORMakademisk, vol. 7, issue 4, pp. 1-14. [Online] Available at: doi.org/10.7577/formakademisk.787 [Accessed 1st December 2019].
Selloni, D. (2015), Ezio Manzini – Design per l'innovazione sociale. [Online] Available at: www.che-fare.com/ezio-manzini-Design-diffuso-per-linnovazione-sociale/ [Accessed 25 May 2015].
Thorpe, A. (2015), "Designing Conditions for 'Active' Redundancy Or, the difference between people and phone boxes", in Manzini, E. and Till, J. (eds), Culture of resilience – A Project from across the University of the Arts London, Hato Press, London, pp. 29-33.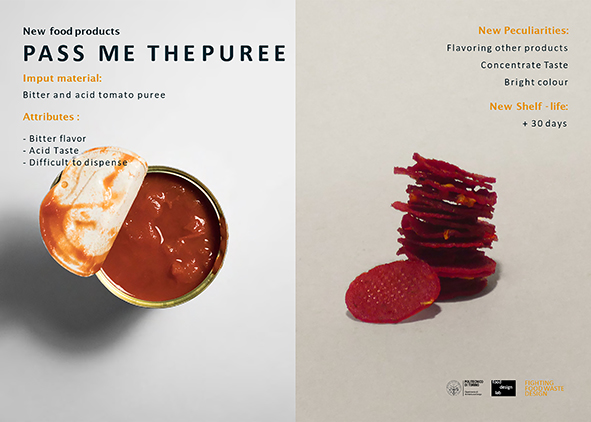 Downloads
How to Cite
Germak, C. (2019) "Resilient Design. A synoptic framework", AGATHÓN | International Journal of Architecture, Art and Design, 6(online), pp. 26–35. doi: 10.19229/2464-9309/632019.
License
This Journal is published under Creative Commons Attribution Licence 4.0 (CC-BY).




License scheme | Legal code

This License allows anyone to:
Share: copy and redistribute the material in any medium or format.
Adapt: remix, transform, and build upon the material for any purpose, even commercially.

Under the following terms
Attribution: Users must give appropriate credit, provide a link to the license, and indicate if changes were made; users may do so in any reasonable manner, but not in any way that suggests the licensor endorses them or their use.
No additional restrictions: Users may not apply legal terms or technological measures that legally restrict others from doing anything the license permits.

Notices
Users do not have to comply with the license for elements of the material in the public domain or where your use is permitted by an applicable exception or limitation.
No warranties are given. The license may not give users all of the permissions necessary for their intended use. For example, other rights such as publicity, privacy, or moral rights may limit how you use the material.