Building reversibility: executive design examples
Massimo Lauria

Mediterranean University of Reggio Calabria
Keywords:
building reversibility, executive planning, technological innovation, building production, technical information
Abstract
The article presents executive design examples carried out in recent years on the topic of building reversibility. It is an activity whose results have a double interpretive register. On the one hand, they allow dissemination and sharing of teaching practices related to the current disciplinary statute reconfigurations. On the other hand, they help us to explore how the transformations of the current scenario are reshaping cultural, technical and operational boundaries of the relationship between built environment transformation, plan, its teaching and the profile of the designers educated in the Architecture schools.
Downloads
References
Bologna, R. (ed.) (2002), La reversibilità del costruire, Maggioli Editore, Rimini.
Cnappc-Cresme (2015), Osservatorio Professione Architetto.
D'Alessandro, M. (ed.) (1994), Dalla manutenzione alla manutenibilità, FrancoAngeli, Milano.
Lynch, K. (1992), Deperire – Rifiuti e spreco nella vita di uomini e città, CUEN, Napoli.
McDonough, W. (2003), Dalla culla alla culla, Blu edizioni, Torino.
Morin, E. (2015), Insegnare a vivere – Manifesto per cambiare l'educazione, Cortina, Milano.
Nesi, A. (ed.) (2008), Progettare con l'informazione – Percorsi e gestione delle informazioni tecniche per la promozione e il controllo dell'innovazione nei materiali e nel progetto di architettura, Gangemi, Roma.
Raiteri, R. (2014), Progettare Progettisti, Quodlibet, Macerata.
Tatano, V. (ed.) (2007), Dal manuale al web – Cultura tecnica, informazione tecnica e produzione edilizia per il progetto di architettura, Officina Edizioni, Roma.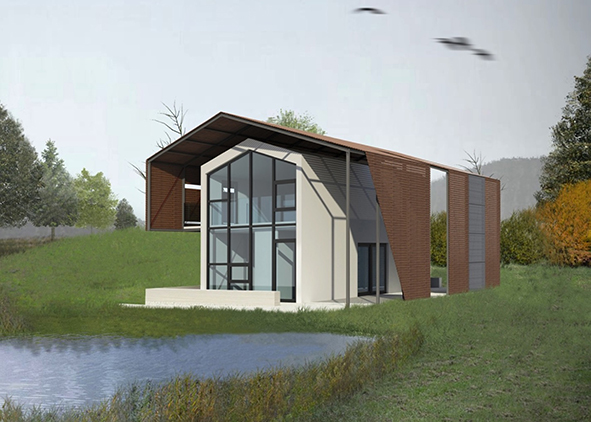 How to Cite
Lauria, M. (2018) "Building reversibility: executive design examples", AGATHÓN | International Journal of Architecture, Art and Design, 3(online), pp. 63-70. doi: 10.19229/2464-9309/392018.
Section
Architecture | Essays & Viewpoint
This Journal is published under Creative Commons Attribution Licence 4.0 (CC-BY).




License scheme | Legal code

This License allows anyone to:
Share: copy and redistribute the material in any medium or format.
Adapt: remix, transform, and build upon the material for any purpose, even commercially.

Under the following terms
Attribution: Users must give appropriate credit, provide a link to the license, and indicate if changes were made; users may do so in any reasonable manner, but not in any way that suggests the licensor endorses them or their use.
No additional restrictions: Users may not apply legal terms or technological measures that legally restrict others from doing anything the license permits.

Notices
Users do not have to comply with the license for elements of the material in the public domain or where your use is permitted by an applicable exception or limitation.
No warranties are given. The license may not give users all of the permissions necessary for their intended use. For example, other rights such as publicity, privacy, or moral rights may limit how you use the material.