Faculty of Architecture and Fine Arts, A.F. Modrzewski Krakow University: program and teaching
Krzysztof Ingarden

Andrzej Frycz Modrzewski Krakow University

Katarzyna Petri

Andrzej Frycz Modrzewski Krakow University
Keywords:
architecture, academic program, teaching methods
Abstract
Architecture, as a form of shaping space is a scientific discipline in which the interdisciplinary methods of teaching should be crucial throughout the educational process. It should be based on strong theoretical foundations and constant improvement of practical skills. Academic program developed and implemented at the Faculty of Architecture of the Andrzej Frycz Modrzewski Kraków University is in line with this philosophy. It is based on the concept of conducting the teaching process using the master class method (tutorial system). The program of the Faculty of Architecture is compliant with the educational standards for the architecture valid in Poland, while maintaining their own specificity.
Downloads
References
"Regulation of the Polish Minister of Science and Higher Education of 29 September 2011 on education standards for veterinary and architecture studies", in Journal of Laws, n. 207, item 1233.
"Act of December 22, 2015 on the Integrated Qualification System", in Journal of Laws of 2016, item 64.
Regulation of the Polish Ministry of National Education of 13 April 2016 on the second degree characteristics of the Polish Qualifications Framework typical for professional qualifications, levels 1-8.
Regulation of the Polish Ministry of Science and Higher Education of September 26, 2016 on the characteristics of the second degree of the Polish Qualifications Framework typical for qualifications obtained under higher education after obtaining a full qualification on level 4, levels 6-8.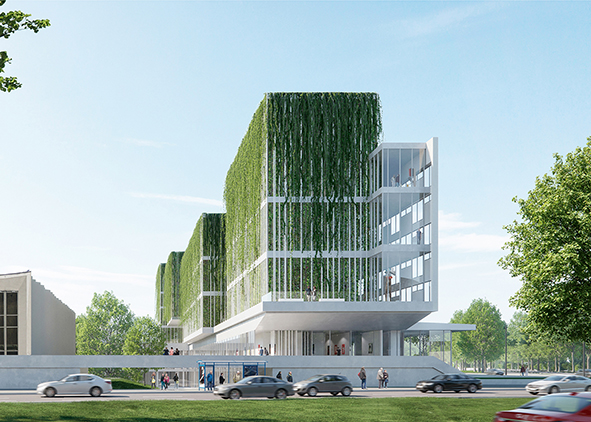 How to Cite
Ingarden, K. and Petri, K. (2018) "Faculty of Architecture and Fine Arts, A.F. Modrzewski Krakow University: program and teaching", AGATHÓN | International Journal of Architecture, Art and Design, 3(online), pp. 107-114. doi: 10.19229/2464-9309/3152018.
Section
Architecture | Essays & Viewpoint
This Journal is published under Creative Commons Attribution Licence 4.0 (CC-BY).




License scheme | Legal code

This License allows anyone to:
Share: copy and redistribute the material in any medium or format.
Adapt: remix, transform, and build upon the material for any purpose, even commercially.

Under the following terms
Attribution: Users must give appropriate credit, provide a link to the license, and indicate if changes were made; users may do so in any reasonable manner, but not in any way that suggests the licensor endorses them or their use.
No additional restrictions: Users may not apply legal terms or technological measures that legally restrict others from doing anything the license permits.

Notices
Users do not have to comply with the license for elements of the material in the public domain or where your use is permitted by an applicable exception or limitation.
No warranties are given. The license may not give users all of the permissions necessary for their intended use. For example, other rights such as publicity, privacy, or moral rights may limit how you use the material.