Mantua, City of Water between History and the Present
Pierfranco Galliani

Polytechnic of Milano

Cassandra Cozza

Polytechnic of Milano
Keywords:
Mantua, city of water, critical continuity
Abstract
Ever since the Middle Ages, the relation between nature and architecture has characterised Mantua's environmental situation and urban form. The artificial formation of the lakes transformed the city into a peninsula and placed it in the state of a comprehensive artefact whose complexity had to be considered in the case of every new intervention. Water is the limen of the city's essence: the boundary separating it from the countryside and a defensive barrier; a threshold between nature and artifice by means of embankment-bridges; and a medium of the fluvial interchange. Some design experimentations delineate the principles of a critical continuity in which renewal means belonging to the stratification of the history of the places.
Downloads
References
Azzi, E. (1958), Mantova e il problema dei suoi laghi, Citem, Mantova.
Bertazzolo, G. (1628), Urbis Mantuae Descriptio.
Bersani, E. and Bogoni, B. (2007), "Limiti e soglie in Mantova", in Bersani, E. and Bogoni, B. (eds), Morfologia urbana – Mantova, vol. 1, Unicopli, Milano.
Bologna, A. and Chiorino, C. (2012), "La fabbrica sospesa – Pier Luigi Nervi, Gino Covre e la cartiera Burgo a Mantova (1961-1964)", in Pace, S. (ed.), Pier Luigi Nervi – Torino, la committenza industriale, le culture architettoniche e politecniche italiane, Silvana Editoriale, Cinisello Balsamo.
Bovi, F. (1964), Mantova e il suo porto, Industria grafica L'Artista, Mantova.
Carpeggiani, P. (1976), Mantova: profilo di una città, Ceschi, Quistello.
Carpeggiani, P. and Pagliari, I. (1983), Mantova – Materiali per la storia urbana dalle origini all'Ottocento, Arcari, Mantova.
Cova, A. (ed.), Mantova e il suo territorio, Cariplo-Amilcare Pizzi, Milano.
Ferrari, D. (1985), Mantova nelle stampe: trecentottanta carte, piante, e vedute del territorio mantovano, Grafo, Brescia.
Jacometti, G. (1999), "Trasformazioni urbanistiche mantovane tra fine Settecento e inizio Novecento", in Rumi, G., Mezzanotte, G. and Nervi, P. L. (1965), Costruire Correttamente –Caratteristiche e possibilità delle strutture cementizie armate, Hoepli, Milano.
Poretti, S. (1997-98), "Pier Luigi Nervi – Cartiera Burgo, Mantova, 1960-1964", in Casabella, n. 651-652.
Rossi, A. (1984), "Mantova – Fiera Catena e altri progetti", in Rossi, A. (ed.), Tre città. Perugia, Milano, Mantova, Quaderni di Lotus, n. 4, Electa, Milano.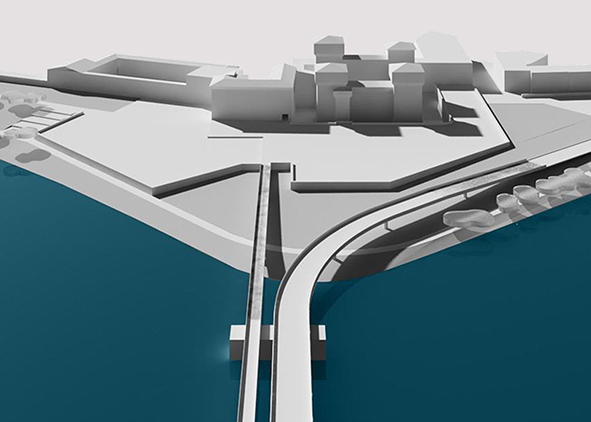 How to Cite
Galliani, P. and Cozza, C. (2017) "Mantua, City of Water between History and the Present", AGATHÓN | International Journal of Architecture, Art and Design, 2(online), pp. 101-108. doi: 10.19229/2464-9309/2142017.
This Journal is published under Creative Commons Attribution Licence 4.0 (CC-BY).




License scheme | Legal code

This License allows anyone to:
Share: copy and redistribute the material in any medium or format.
Adapt: remix, transform, and build upon the material for any purpose, even commercially.

Under the following terms
Attribution: Users must give appropriate credit, provide a link to the license, and indicate if changes were made; users may do so in any reasonable manner, but not in any way that suggests the licensor endorses them or their use.
No additional restrictions: Users may not apply legal terms or technological measures that legally restrict others from doing anything the license permits.

Notices
Users do not have to comply with the license for elements of the material in the public domain or where your use is permitted by an applicable exception or limitation.
No warranties are given. The license may not give users all of the permissions necessary for their intended use. For example, other rights such as publicity, privacy, or moral rights may limit how you use the material.